Event Calendar » WLN Tour of Strengthening Families and Turning Point
WLN Tour of Strengthening Families and Turning Point
Date: April 16, 2020
Location: Willis Education Center, 74 W. William Street, Delaware OH 43015
Time: 5:30 pm - 7:30 pm
Please join us for a tour of Strengthening Families and Turning Point. The tour will begin at the Strengthening Families hub, located within Willis Education Center, and transition to Turning Point to end the evening.
Why Strengthening Families? Through collaboration and comprehensive programming, the Strengthening Families Initiative enhances Delaware County residents' lives. Our focus is on increasing:
Behavioral, social, and emotional development opportunities for children birth to 5 years old.

Afterschool activities and programming for middle school students.
WLN has committed $250,000 to Strengthening Families over 3 years (2019 - 2020).
Why Turning Point? Turning Point provides victims/survivors of domestic violence and their children with safe, secure, temporary shelter in a comfortable atmosphere. The shelter is designed to meet the victims' physical needs by providing housing, food, clothing, and personal items, as well as their emotional needs through support services. WLN provided the first financial donation to Turning Point, which enabled them to move forward with purchasing the property for the shelter and will continue to support Turning Point in the future.
---
Locations:
Willis Education Center: 74 W. William Street, Delaware, Ohio 43015
Turning Point: 500 N. Liberty Street, Delaware, Ohio 43015
Please enter the Willis Education Center through the center doors. Parking is available at the following locations:
In front of the building on the street
Across William Street at the DeVore Snyder Funeral Home
Across Washington Street behind Domino's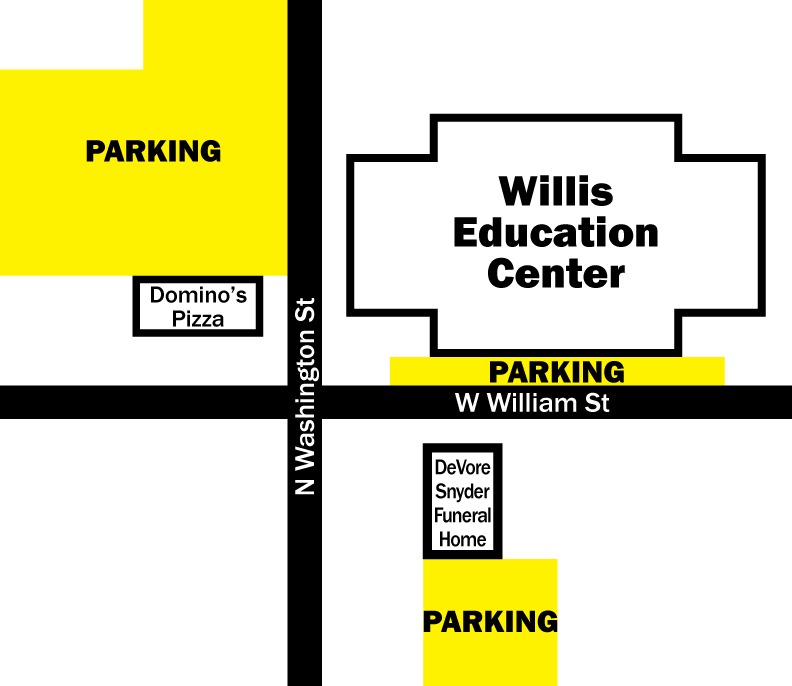 ---
‹ View the entire event calendar