Summer Break 2018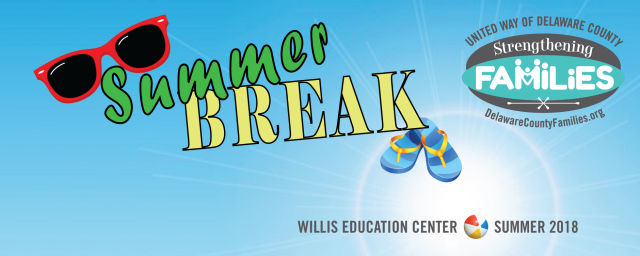 Looking for middle school student (5th-8th grade) opportunities during summer break? Special Programming will be abundant during Summer Break! Programs include the following conditions:
May have Limited numbers – some programs are limited in the numbers of participants. Once it fills up we won't have any more room. Please check to see if you need to register!
See below for one-time, weekly, or monthly programming, which is subject to change.
All school rules apply!
No fees for programming.
MUST FILL OUT THE PERMISSION FORM!!
To participate in ANY Strengthening Families middle school activities, every parent/guardian needs to fill out our TEEN ROOM PERMISSION FORM.


YOGA
| | | |
| --- | --- | --- |
| 4:45PM - 5:15PM | | TEEN ROOM 205 |
The first Wednesday of every month, July 11, August 1, & September 5, Middle School students can experience simple yoga poses, breath work, and beginning meditation. This class encourages tweens and teens to cultivate a flexibility of the body, mind, and spirit, and encourage them to see the positive in themselves and others. If you have your own yoga mat, feel free to bring it or a yoga mat will be supplied. LIMITED NUMBER of 20 students, REGISTRATION REQUIRED. If wanting to attend each day, you must sign up for each individual day.

COOKING MATTERS CLASSES - SUMMER SERIES
| | | |
| --- | --- | --- |
| 11:00AM - 1:00PM | | STEAM LAB 209 |
Every Tuesday, July 10 - August 7, Cooking Matters for 6th -8th grade students provides hands-on instruction that will help teens develop a love of cooking and the skills to make healthy food choices wherever they go. Ohio Wesleyan University students teach middle school teens kid-approved lunches which are healthy, budget-minded and easy to make. LIMITED NUMBER of 15 students, REGISTRATION is closed. We will schedule more classes for the fall.
OPEN MIDDLE SCHOOL TEEN COMMUNITY ROOM
| | | |
| --- | --- | --- |
| 3:00PM-6:00PM | | TEEN ROOM 205 |
EVERY WEDNESDAY, middle school teens can drop in for games, activities, and fun! Designed by teens, this room is a unique, ever-changing combination of events, activities, hang time and quiet coves in a safe space. Open to all middle school students!
RUBIK'S CUBE WORKSHOP (July 10 or 18)
Rubik's Cube: The perfect STEAM (Science, Technology, Engineering, Arts, Math) tool - promoting 21st Century skills with a classic twist! Learn how to solve 2x2 Rubik's cubes instilling critical thinking and creativity skills. Register for one of the workshops here.
CERAMIC PAINTING - JULY 18
| | | |
| --- | --- | --- |
| 3:00PM- 5:30PM | | TEEN ROOM 205 |
Calling all creative middle school tweens and teens to create a one-of-a-kind hand-painted masterpiece! Begin in the Teen Room as we discuss painting techniques then we will head over to Bare Bowl to tailor your own creative vision through ceramic painting. . LIMITED NUMBER of 15 students, REGISTER HERE.
OLIVINA CLASSES - Coming in the Fall
Coming Soon - Olivina Chef Michael will be offering a series of cooking classes on pasta, bread, crepes, and pizza. Dates/Times and Registration coming soon. LIMITED NUMBER of 12 students, REGISTRATION REQUIRED.