Staff Detail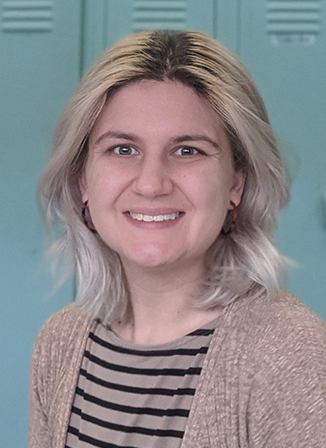 ‹ View the entire staff
Kelsey Sommers Fox
Director of Community Navigation

Experience
Kelsey has spent her 10+ year career working in non-profit and government agencies in the Central Ohio area, joining the United Way of Delaware County team in 2015. As Director of Community Navigation, she oversees the Pathways to Hope rent and utility assistance program and other affordable housing related projects. This includes managing federal and local grants, data collection and distribution, program implementation and outreach, and ongoing community partnerships. In addition to housing related initiatives, Kelsey also oversees the Supplies for Scholars program and provides support to the Strengthening Families Initiative.
Personal Information / Notes
Kelsey received a bachelor's degree in Public Relations from Otterbein University. Kelsey, her husband, son, and two cats live in Delaware and enjoy hiking, kayaking, live music, and houseplant hoarding.
Why I enjoy working for United Way of Delaware County
"Working at United Way of Delaware County connects you to a caring community and an innovative group of partners. It is an incredible opportunity to practice service leadership alongside a caring, inclusive staff and broader community."