Women's Leadership Network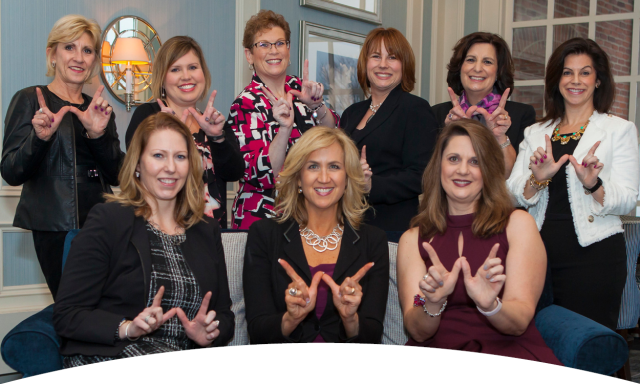 Mission


Through our leadership, passion and investments, we intentionally light the way to empower Delaware County individuals and families to succeed.

Events
Ways to Engage with WLN
THANK YOU TO OUR ADVOCATES:


| | | |
| --- | --- | --- |
| | Diamond Level | |
| | | |

History
In February 2012 the United Way of Delaware County officially launched the Women's Leadership Network (WLN) with the guidance from 10 Delaware County women. These 10 women had begun meeting in 2011 to layout the vision and direction for the WLN prior to its official launch. In 2012 WLN raised $33,000 and invested in 4 programs. Since then, the WLN has raised and invested over $600,000 in community programs that empower individuals and families to succeed. The Women's Leadership Network is one of the largest funders of social change in our community. 100% of financial gifts flow directly to organizations we support. Along the way, we intentionally shine light on problems that few want to publicly talk about – like the heroin epidemic and human trafficking – contributing early to what have become state and national conversations. We've invested in root causes of poverty and hunger and have made great strides to provide children with school supplies and confidence so they can focus on learning – perhaps giving each child the opportunity to change their future circumstances. The WLN demonstrated early support to open a domestic violence shelter in Delaware County by providing the initial funds for the purchase of land and buildings for the future site. Renovations are currently underway at the new shelter site, with anticipated opening late 2017.
Our WLN Priorities - Changing The Odds
The WLN has aligned with United Way of Delaware County to "Change the Odds" for individuals and families in our community. Our priorities include investing time and financial gifts to:
Advocate and stand alongside victims of violence
Provide physically, mentally, and financially healthy environments where individuals and families can "Learn, Grow and Thrive."
Specifically, our gifts of time, talent and treasure will support lasting change through:
TURNING POINT

(Domestic Violence Shelter, Advocacy and Education)
WLN has committed over $357,000 to the Turning Point Capital Campaign through FY19 and the group is dedicated to long-term involvement in this work. Our pledge will be fully honored by July 1, 2018. The WLN will continue our investment through volunteering, donation drives and annual financial support.
STRENGTHENING FAMILIES

(A United Way initiative working to increase the number of students entering kindergarten with age appropriate social emotional skills and to increase the opportunity for middle school students to engage in structured after school activities).
Initial WLN support (approx. $16,000) will focus on the establishment of Born Learning Trails and serving as one of the first donors to support this community-wide collaboration.
SUPPLIES FOR SCHOLARS

(Founded by WLN in 2013, this annual back to school event serves nearly 1500 Delaware County children by providing the tools and resources that prepare kids for learning and success).
WLN is the lead sponsor for one large event in Delaware and mobile sites in every school district throughout Delaware County. WLN funding supports the purchase of back to school supplies, backpacks and other necessary items to ensure a successful event. Approximately $20,000 is needed to support this event each year. Sponsorship opportunities for 2017 are available.
PAY IT FORWARD

(Investing in young people to create awareness about the importance and value of giving back to our community through gifts of time, talent and money).
In 2016, WLN worked with the Olentangy High School girls' cross country team on a philanthropy project. Together, the two groups invested $1,000 in the Delaware County Hunger Alliance.
Moving forward, the WLN will explore opportunities to work with and invest in young people with an interest in giving back and paying forward.
Furthermore, the establishment of four $2,500 scholarships, one per school district, is in the development stages.
FINANCIAL GOAL
Since 2012, the WLN has raised over $600,000. 100% of the funding is invested in Delaware County programs. Our goal is to reach a cumulative goal $1 million by June 30, 2019 and to provide meaningful, hands-on opportunities related to our top priorities.


WLN Member
Member Benefits
Contribute a minimum gift of $25 or more annually to WLN. Giving year is April 1st-March 31st each year.
Receive monthly updates via eblast and social media
Opportunity to serve on WLN committees
Volunteer with one or more of our investment partners
Personal tours with WLN investment partners
Select Women's Leadership Network from the United Way initiative dropdown below.
---
Testimonials:
"I have been a WLN member since our beginning in 2012. I was drawn to an opportunity to support our local Delaware community. Beyond financial giving, I was moved by our inclusiveness to leverage time and talent to directly volunteer with many of the groups we serve. The WLN is a progressive model for philanthropy allowing each to give as inspired."
~ Suzi Wagner
"I enjoy being a part of the WLN because it keeps me up to date about what's happening in my own back yard! Because I work in Franklin County, I would see and hear all about the great work the United Way was doing in Columbus but getting involved with the UWDC and the WLN allows me to experience, firsthand, how my donations are impacting my own neighbors and our community partners."
~ Kelli Gargasz
"I love being involved with WLN because of our core priorities: providing support, awareness and leadership for our chosen impact areas of Education, Services, Health and Financial Stability. I am so excited to have the ability to invest in key programs focused on supporting, developing and affirming women in the community where we live. Programs focused on anti-bullying, anti-human trafficking, mentoring teen moms and domestic violence to name a few."
~ Julie Bergstedt
"I'm involved in the WLN because I find it rewarding to help others live their best lives. WLN inspires me to serve as a stronger advocate for our community by celebrating collaboration, making connections and influencing positive change."
~ Lisa Hughes
"WLN is a wonderful opportunity to learn more about the needs right here in our county and get involved in giving back. What an incredible group of women to work with and network!"
~ Nancy Bohman
"I believe everyone has an obligation to give back to the community in one way or another. United Way is a wonderful organization. The Women's Leadership Network of Delaware County provides items, products and/or funds to organizations that may not otherwise receive them. It is a beautiful group of women coming together for a very worthy cause."
~ Jasmine Green