Staff Detail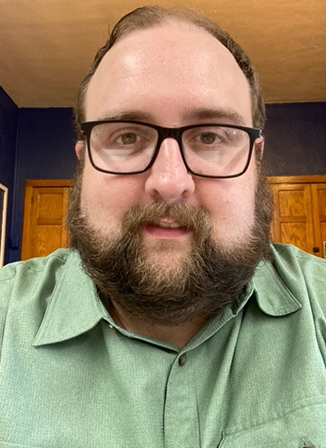 ‹ View the entire staff
Andy Stanton-Henry
Community Navigator

Experience
Andy joined our team after working the last five years in a public library and three years in pastoral ministry before that. His original field of study was theology but he has always founds ways to integrate social service work into the contexts of a local congregation or public library. Andy is passionate about rural revitalization and is inspired by the ordinary leaders who are renewing our small towns. He's looking forward to learning more about the local ecosystem of services and support and using his new role as community navigator to give folks a chance to get ahead.
Personal Information / Notes
Andy resides in Mount Gilead with his spouse, Ashlyn, and their blue heeler and four laying hens. He earned an M.Div. from Earlham School of Religion, where he studied the intersection of spirituality, social justice, and rural renewal. He enjoys writing, reading, composting, exploring local sites, and taking long walks on the beach.