Delaware County Hunger Alliance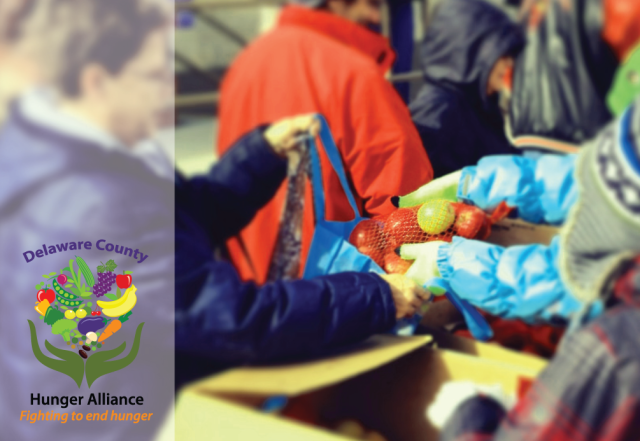 Benefit in the Barn

- a fundraiser for the Hunger Alliance and Union County Hunger Relief agencies
at Delaware County Hunger Alliance for
current photos, events, and opportunities.
The Need
16,440 Delaware County Residents were food insecure in 2014, with 17% of that number representing children under 18, estimated by Feeding America.
1,338,230 pounds of food were distributed to Delaware County food pantries in 2015, including 640,348 pounds of fresh produce.
Who We Are
The alliance is committed to growing our local capacity to serve our community in an efficient and collective way that honors the intent of our donors and the dignity of our clients. Delaware County Hunger Alliance meets regularly to coordinate:
Service Delivery Hours
Bulk Purchasing
Healthy Options
Joint Grant Applications
Public Awareness Campaigns
Best Practices and Successes
What We Do
We use innovation and strategy to collectively address the need:
Food Pantries
Congregate Dining Sites
Summer Lunch Programs
Weekend Backpack Meals
Homebound Meal Deliveries
Produce Deliveries
Cooking Classes
Mobile Pantry Distributions