Event Calendar » 2017 Imagination Library Graduation
2017 Imagination Library Graduation
Date: May 21, 2017
Location: Delaware County District Main Library, 80 E. Winter Street, Delaware, Ohio 43015
Flyer: Download
Time: 2:00 PM - 3:30 PM
Kindergarten teachers will be available to answer questions.

Special appearance by Peter Rabbit character
Snacks and Prizes Galore!
Fun hands-on activities for your future Kindergartener
Local resources for Parents
Library card sign-up!
All IL incoming Kindergarteners receive a new book for those who register.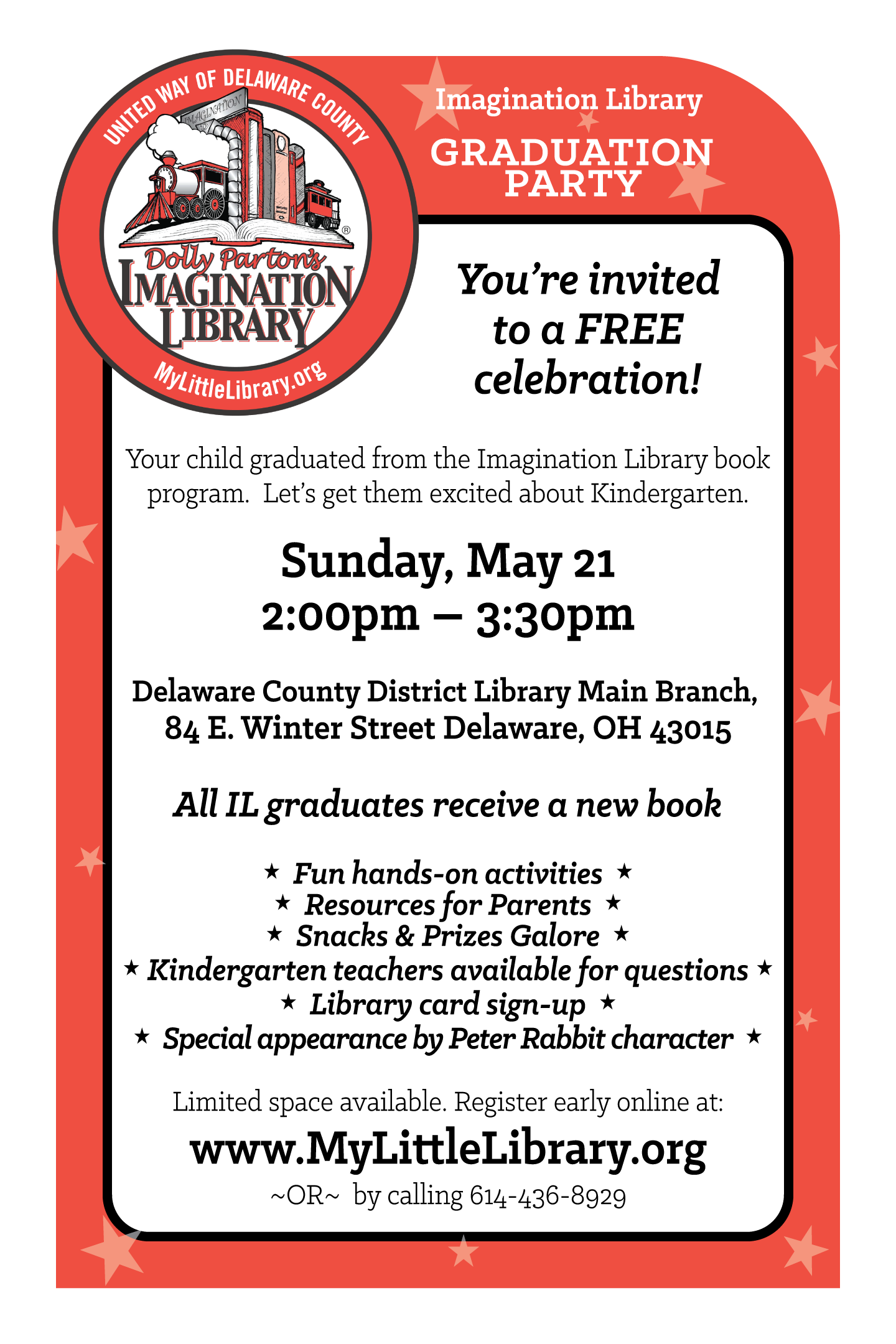 ---
Register early! All Imagination Library participants going off to Kindergarten in the fall are invited to our 2017 Imagination Library Graduation Party! Let's get your child excited for the school year ahead. Stop by this fun, informal event for Kindergarten readiness!
---
Registration Form
‹ View the entire event calendar