Dolly Parton's Imagination Library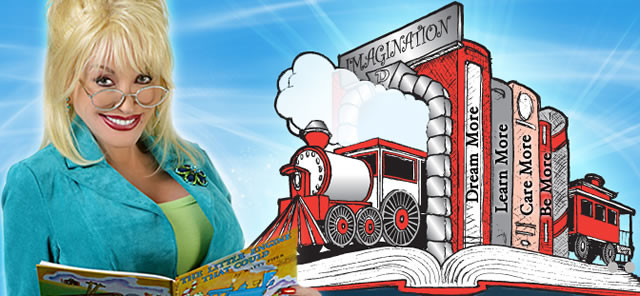 Dolly Parton's Imagination Library was founded in 1995 by the Dollywood Foundation to ensure every pre-school child could have their own library of books. Each month, from the day a child is born until his/her 5th birthday, a carefully selected book is mailed to the child's home for the low cost of $25 per year. ALL children living in Delaware County are eligible for the program regardless of their ability to pay. Sponsorships are available.
Imagination Library is offered across the U.S and in many countries across the world. Locally, the United Way of Delaware County will serve as the lead champion of this program in partnership with a county-wide Imagination Library Committee with members from LEADS Head Start, Family and Children First / Help Me Grow, Delaware County District Library, Literacy Coalition of Delaware County, Second and Seven Foundation, McGraw Hill, Delaware General Health District, Action for Children and several community members.
Dolly Parton's Imagination Library Eligibility Criteria:
Open to all children under 5 years old whose primary residence is within Delaware County, Ohio.
The child must be registered at least 90 days prior to their 5th birthday to receive the Welcome Book before they are graduated out of the program.
Please note, when registering a four year old, the child will not necessarily receive 12 months of books. They will only receive the appropriate amount of books until their 5th birthday.
Participants must re-enroll annually.
Frequently Asked Questions:
When will a child receive his/her first book?
It generally takes 6-9 weeks from the time of enrollment until the first book is received. The first book every child, regardless of multiple children in a family, receives is The Little Engine That Could.
When do the books arrive each month?
The books generally arrive the third week of each month.
In a family with multiple children receiving books, will each child receive their book on the same day?
The books are mailed third class bulk rate non-profit mail and are based upon their size and weight. Therefore they will often arrive on different days for multiple children in one given home.
What if a child doesn't receive a book?
Please contact United Way of Delaware County at 614-436-8929 to explore possible solutions.


Click here to download a PDF of the above criteria and faqs.