Dolly Parton's Imagination Library
United Way of Delaware County (UWDC) proudly brings the successful Dolly Parton Imagination Library (DPIL) to local children by providing funding and supportive programming for the Delaware County Imagination Library. Year-round, UWDC raises funds to offer books to any child under five in Delaware County.
Parents/Family members who often are unable to provide children their own books, express their appreciation:
"I appreciate the books because we cannot always afford books, so it helps us out a lot."
"I have no transportation. It's great we get the books in the mail. Thank you so much!"
Every year, close to two thousand children in Delaware County are directly provided books to their home by the DPIL and connected to early childhood development opportunities around the county through the Strengthening Families initiative (www.delawarecountyfamilies.org). Over 20 partner agencies assist registering families who might not otherwise have resources or access for their children to own books of their very own. Their own little library.
Starting late 2019, a 2-year budget allocation approved by the Ohio State Legislature allows the newly-formed Ohio Governor's Imagination Library to connect local DPIL affiliates with 50% funding and support to reach more children.
Sponsor a Child to receive books
As our numbers grow, so does the need for funding.
Interested in supporting Dolly Parton's Imagination Library in Delaware County? A gift of only $25 sponsors a child for year in the program. $125 donations sponsors all five years for a child.
Register a Child to receive books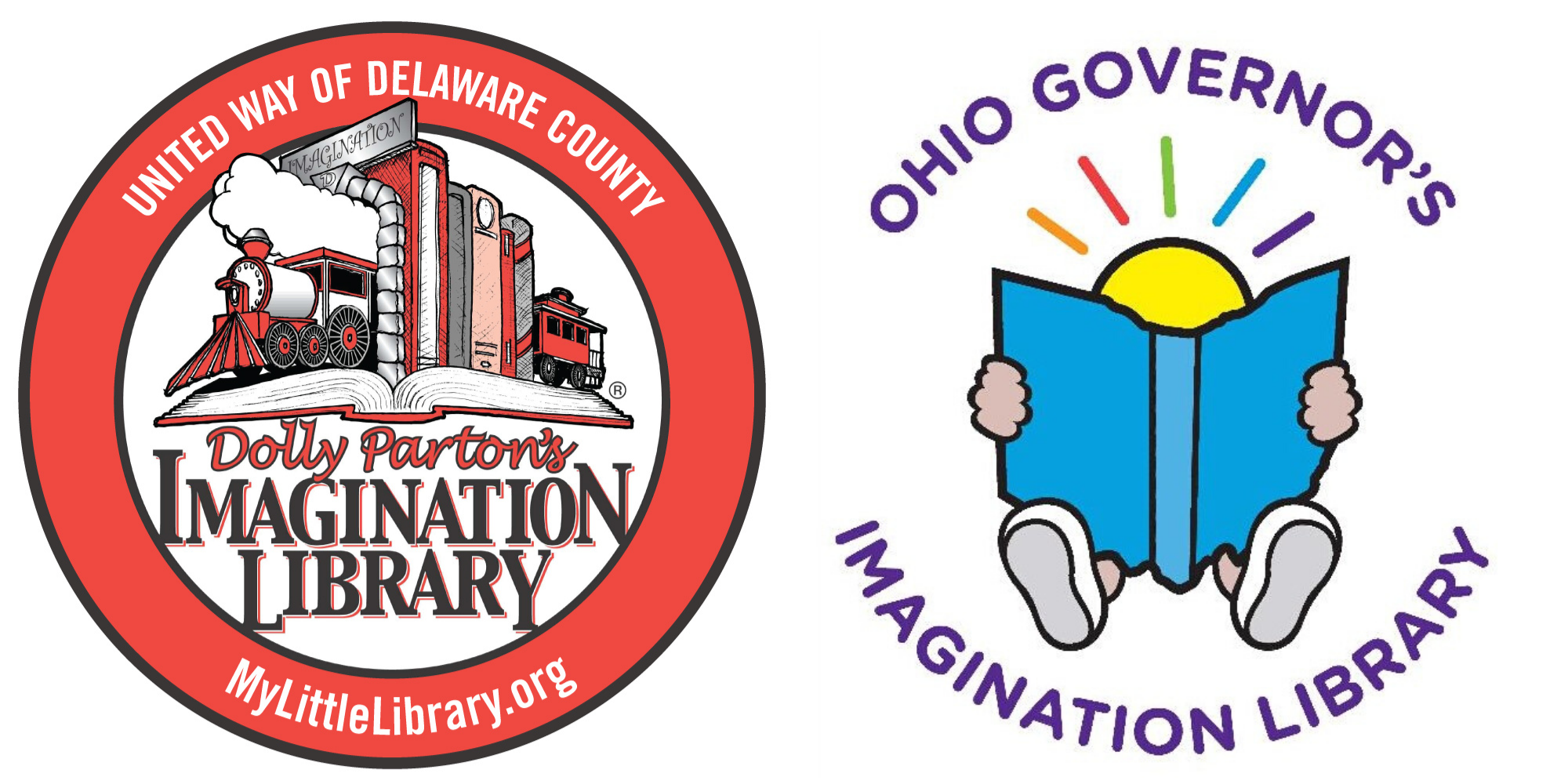 Open to all children under 5 years old whose primary residence is within Delaware County, Ohio.
The child must be registered at least 90 days prior to their 5th birthday to receive the Welcome Book before they are graduated out of the program.
Please note, when registering a four year old, the child will not necessarily receive 12 months of books. They will only receive the appropriate amount of books until their 5th birthday.
at Delaware County Imagination Library for current Delaware County literacy events, opportunities, tips and activities with your little one.