Dolly Parton's Imagination Library
The United Way of Delaware County has enjoyed supporting Dolly Parton's Imagination Library for over 7 years. We know this program helped share the joy of reading with over 2,000 children in our community.
Mrs. Dewine has done a fantastic job showing passion for literacy and promoting the Imagination Library in Ohio. Unfortunately, starting July 1, 2020, United Way of Delaware County will no longer be able to financially support the Dolly Parton Imagination Library as an affiliate partner. Due to COVID-19 we are honing in on taking care of our community's immediate and long-term needs during this unprecedented time.
This was an extremely difficult decision but with the support of the Ohio Governor's Imagination Library and new partner affiliate Nationwide Children's Hospital Delaware County children will continue to receive books. New registrations will also be accepted through the Ohio Governor's Imagination Library. You may also donate or sponsor a child at the www.OhioImaginationLibrary.org.
Register a Child to receive books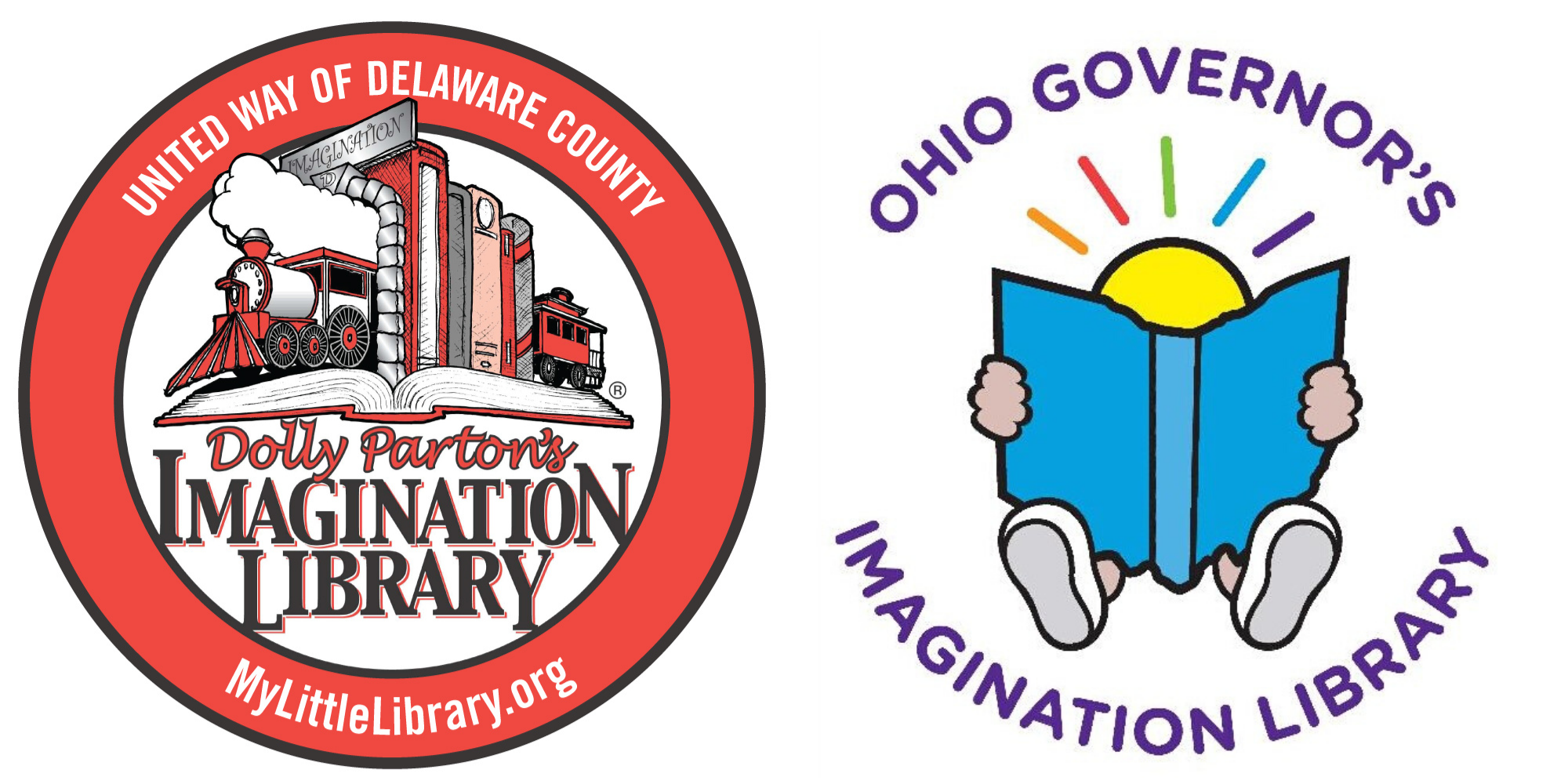 Open to all children under 5 years old whose primary residence is within Delaware County, Ohio.
The child must be registered at least 90 days prior to their 5th birthday to receive the Welcome Book before they are graduated out of the program.
Please note, when registering a four year old, the child will not necessarily receive 12 months of books. They will only receive the appropriate amount of books until their 5th birthday.
Many of you have connected with us through our initiative, Strengthening Families, and our early childhood development programming quarterly updates by email. We hope you will connect with these opportunities (most starting back up in the fall) ranging from:
Also, we encourage you to visit Strengthening Families partners, like the Delaware County District Library, or other county libraries, such as the Sunbury Community Library, and the Wornstaff Public Library in Ashley, which all provide excellent early childhood literacy opportunities throughout the year in our communities!